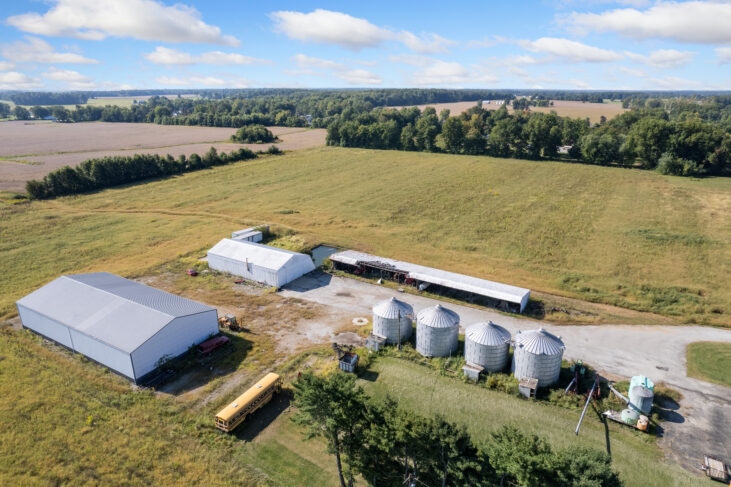 Schneider Farm Auction
Real Estate and Equipment Auction
9 AM SATURDAY November 11, 2023
9 AM EQUIPMENT
11 AM REAL ESTATE 377.127 total acres
Auction Location: 2275 Lucas Road Hamersville, Ohio
Pre-Approval letter is required for bidding on property. All qualified bidders may bid.
4 individual tracts offered via Multi-Par system. Buy one or any combination of tracts.
Click on below for the youtube video
PREVIEW WEDNESDAY NOVEMBER 8, 2023   12 NOON TO 4 PM
TRACT I MLS#1786599 36.42 acres
parcel #03-004240.0000 and 06-004240.00001303′ Road Frontage on Lucas Road: 60′ X 120′ Machinery Barn, 48′ X 80′ Work Shop, Older tobacco barn, 24'X 160′ Machinery shed, (2) 5,000 BU grain bins, (2) 7000 BU grain bins
TRACT II MLS#1786582 178.811 acres
parcel #03-004264.0000
3281′ Road frontage on Lucas Road: 2642′ road frontage Yankeetown Road: 1578′ road frontage on State Route 774, nearly all tillable
TRACT III MLS#1786584 117.056 acres
parcel number #03-004364.0000
3465′ Road Frontage on Bilbee (East Side) , 682′ road frontage Lucas Road, 1572′ road frontage Bilbee (West Side),
290′ road frontage Yankeetown Road. Nearly All Tillable/Large wooded area
TRACT IV MLS#1786613 44.84 acres
parcel #03-003696.0000
1609 ' Road Frontage on State Route 774
EQUIPMENT 4 TRACTORS-BACKHOE
Case IH 8920 (JJA0073753) tractor duals, 2 wheel drive, 3075 hrs: Case IH 4894 duals 80% rubber, remotes, 3pt, repaint: Massey Ferguson 1100 diesel: Deutz D100-06: Massey Ferguson 50HX backhoe 4 wheel drive power shuttle: Kinze 3600 12-23 30 inch rows (#623738): J&M seed wagon w/tarp and auger: New Idea 708 hydro unisystem w/3 row head: Case IH 496 disk 20': J&M 525 grain cart w/scales corner auger (nice): J&M 500 BU gravity wagon w/double side boards, brakes, lights, 20 ton gear, center dump, Mayrath10″X30′ swing auger, Mayrath10″X62′ swing auger: 10″X36′ auger, Sunflower 642 mulcher finisher #3432-30: Unverferth 1225: 33′ rolling harrow: Snyder Ind. water tank on trailer w/pump: Burchwing disk 16': New Idea hay and corn PTO elevator 45' (nice): Bushhog 121-09 hyd 9' blade 3pt: Bushhog 10′ bush hog pull type: 6′ Bushhog: 2 flat wagons, MF 3pt 4 bottom rollover plow: various poly water tanks: Oliver lime spreader: Farmhand hyd dump wagon: bumper pull flat trailer missing 1 axle: header wagon; various power take off shafts: cultivator parts: Snap On wire welder: bolt bins full: stand up air compressor: drill press: bench grinders: hydraulic cylinders: galvanized 5 gal tank: sycle repair machine: chisel plow parts: vices: corn jobber: 3 pt post driver: 2 wagon loads of smalls such as tools, top links and misc. Partial listing only.
DISCLAIMER: All information contained herein is believed to be accurate but not warranted. No warranties expressed or implied, subject to all easements, restrictions, zoning, covenants and other matters of record. All measurements are approximate and not guaranteed. Any/all inspections will be at Potential Buyer's Expense.
REAL ESTATE TERMS: Come prepared with pre-arranged financing. Property sells "as-is" condition with no financial contingencies or inspections. Property selling subject to any and all recorded or unrecorded easements, restrictions and covenants. Bidders shall rely on their own inspection and not upon any description of the Auctioneer, owner or agents. Auctioneer and Real Estate Company are working for the seller only. All decisions of the auctioneer are final. United Real Estate Home Connections Purchase Contract(s) will be written immediately following the final bid.
REAL ESTATE DEPOSIT: Required day of the auction for property purchased: $50,000.00 PER TRACT down day of auction, to be deposited in escrow account of Mike Brown & Associates, LLC. Closing for property will be on or before December 26, 2023. Possession according to the purchase contract. If Buyer fails to close per terms of contract, the deposit is NON-REFUNDABLE. Seller will furnish a good deed at closing at Title Company. Any other terms and conditions will be announced day of auction and will take precedence over printed material. Taxes pro-rated to day of closing.
PERSONAL PROPERTY TERMS: All sold "as is/where is" with no guarantees. Payment made on auction day with cash or good check with proper I.D. Announcements made auction day take precedence over any previous notification. Not responsible for accidents or loss of property.
Prospective buyers should avail themselves the opportunity to make inspection of property (real estate or personal) prior to bidding. Property(s) to sell in "as is condition" w/good warranty deeds and marketable surveys.
Auctioneer Note: Conditions varies, most items being very nice. Partial listing, there will be a couple wagons of small items such as top links, wrenches, tools.
Owners: Dennis N. Schneider, Jacqueline S. Schneider: John R. Schneider, Donald C. Schneider JR, Ronald C. Schneider
Mike Brown & Associates LLC, Auctioneers
Mike Brown, Auctioneer/Real Estate Agent (513) 532-9366
www.MikeBrownAuctioneer.com
also on www.auctionzip.com
Agent with United Real Estate Home Connections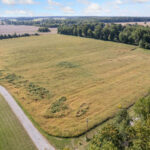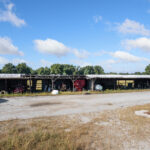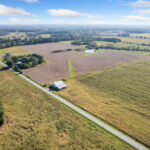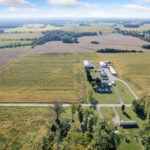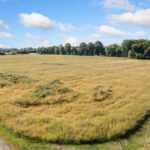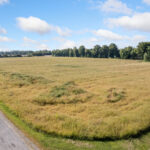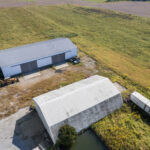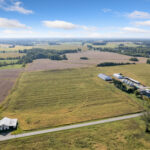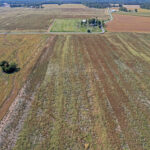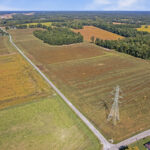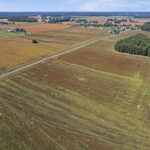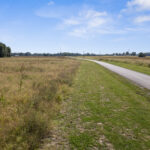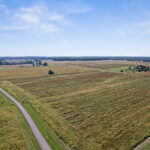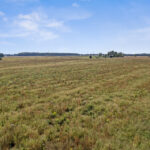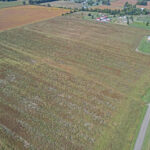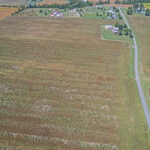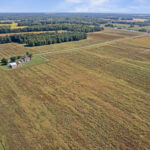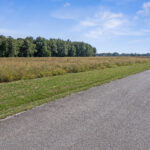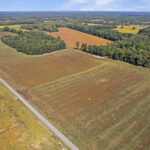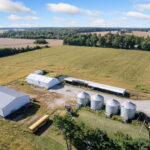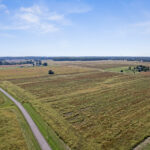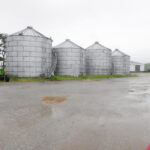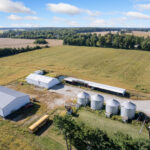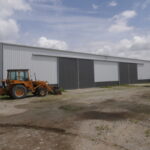 Schneider Farm flyer last