Bridging the Gap between Buyer and Seller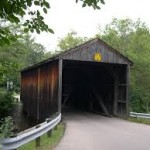 Mike Brown Auctioneers is the premier auction company in the Ohio-Kentucky-Indiana region. Whether cleaning house for sale or downsizing, selling your farm or business inventory and real estate, or parting with or searching for antiques, collectibles or other valuables, Mike Brown's 48 years in personal and real estate property sales will increase the odds of connecting the right buyer with the right seller.
Mike Brown's reputation coupled with a highly-trained auction team and extensive advertising brings the best possible outcome to both seller and buyer.
Check out our upcoming and past auction listings and talk to our satisfied customers: Contact Mike Brown today to find out how easy it can be to make your connections!
Give us a call 513-532-9366