ACE OF TASTE Food Truck will be on site
Moved to the Brown County Fairgrounds 325 W. State St. Georgetown, Ohio 45121 from Taylor Mill Ky
10:00 AM Friday June 24 and Saturday June 25, 2022
If you like the unusual, unique and rare….this is your sale. Big Wheel Bicycle-bicycle built for two
FOUND during moving the items….3 Hit and Miss Engines!
FRIDAY
carpenter tools, wooden brace, planes, squares, very nice wood carpenters chest, several leather working tools, advertising tins, singer child's sewing machine, apartment size wringer washer, lots of unusual kitchen items, candle stick telephone, large brass lantern, Aladdin lamps, blacksmith made lamp w/Mika shade, others blacksmith made items. Daisy butter churn, Townsend milk jar, school bell
RADIO: ham radio Atwater-Kent with speaker, crystal sets Philmore, Greenbug, original box Marchin 4, Westinghouse radio receiver, wood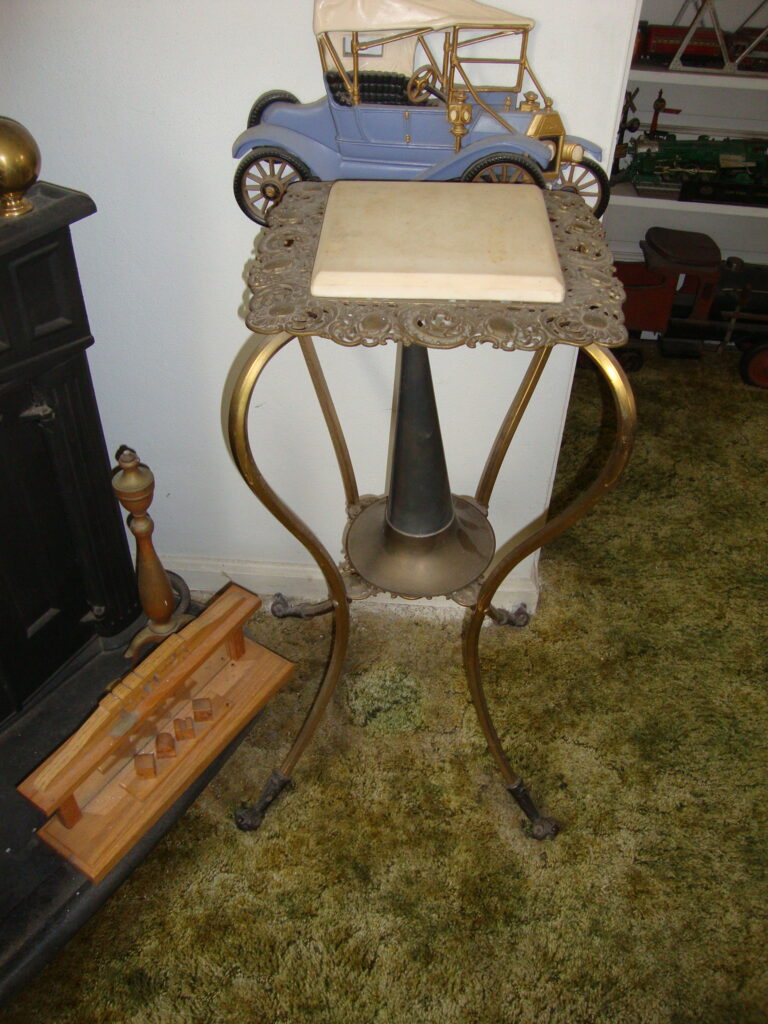 SATURDAY
TOYS: Hercules tanker truck, radio controlled steam shovel, steelcraft steam shovel, D6 CAT toy dozer, 2 Ford backhoes, Texaco fire chief hat, metal windup airplanes-one is Hubley, toy dump truck Stewart ironworks, metal toy trucks, Steelcraft child's pedal truck, several cork guns- 2 double barrel, pump cork gun, BB guns, Daisy red Rider, Daisy cork gun w/wire stock, Tonka toys, Gilbert Big Boys tool chest, many other toy items
RAILROAD: old train cars. American Flyer small porcelain RR signs, display of RR locks, train maintenance kit, several brass caboose and train lights, large brass steam whistle, large metal train engine, other metal trains and related pcs, lions head brass lock, several RR locks
FORD items; Ford price list for Model T, own a Ford the First step, Ford easy purchase plan Phone No 1248, Ford saucer, wooden Ford coils, porcelain genuine Ford parts sign, Model T grille, many license plates, Kentucky vertical tag, NY, Alaska early dates, many more unboxed, Model T tire lock, Ford spoke wheels, several brass engine oilers
UNUSUAL ITEMS: Dayton Vacuum Rotary Engine, Stetson collapsible top hats w/original box, derby hats Dobbs, large brass beam sale from Feedmill, huge coffee grinder, Fairbanks and Morris, wooden coffin, wagon jack and wagon grease bucket
BICYCLES: large wheeled bicycle made in the 1800's believed to be a Pope, bicycle built for 2 w/wooden handle bars(steers and pedals from either seat). Joy Rider swing bike demonstrated on the Donnie and Marie show, Cleveland w/rear child's seat, JC Higgins woman's bike, several other unusual bikes, unicycle
FRIDAY and SATURDAY
CAST IRON: skillets, waffle irons, tea pot. Griswold, Favorite, Wagner, Irons of many different styles, cast iron implement seats, apple peelers, food grinder, vegetable slider, mail box, blacksmith tongs, Russell and Beach waffle maker
SCALES: beam scales, Howe scales, small platform scale, set beam scale, large variety of scales
noodle cutter, lemon squeezer, bean stringer, slicer, jar openers, pineapple pitter, brass pepper grinder Wells Fargo strong box dated June 5, 1912.Railroad Strong box Vanderman dated July 13, 1897, brass barometer, Kentucky governor and Lt. governor license plates, spitting prohibited sign, regulator clock, brass National cash register, crank portable phonograph Genola Kompact, leaded glass, First National Bank of Latonia, oak double door ice box, Glenwood cook stove, Fairbanks coal scale, Western Union clock, Grapho phone by Columbia Co., portable clock, 2 view masters w/cards, cast iron irons of many shapes and sizes, No 3 dinner bell and other bells, Fluting irons, several wooden washing machines in various sizes and shapes, oak table top phonographs w/big speaker horns, Atlas Dynomite charger, 3 Keystone movie projectors, wooden shoulder yokes, very nice Coke-Cola cooler, buggy seat, corn sheller, small anvil, Calvary horse water bucket, cross cut saws
Owners: Bill and Jane Portier
PERSONAL PROPERTY TERMS: All sold "as is, where is" with no guarantees. Payment made on auction day with cash or good check with proper I.D. Announcements made auction day take precedence over any previous notification. Not responsible for accidents or loss of property. ID required register for buyer's number.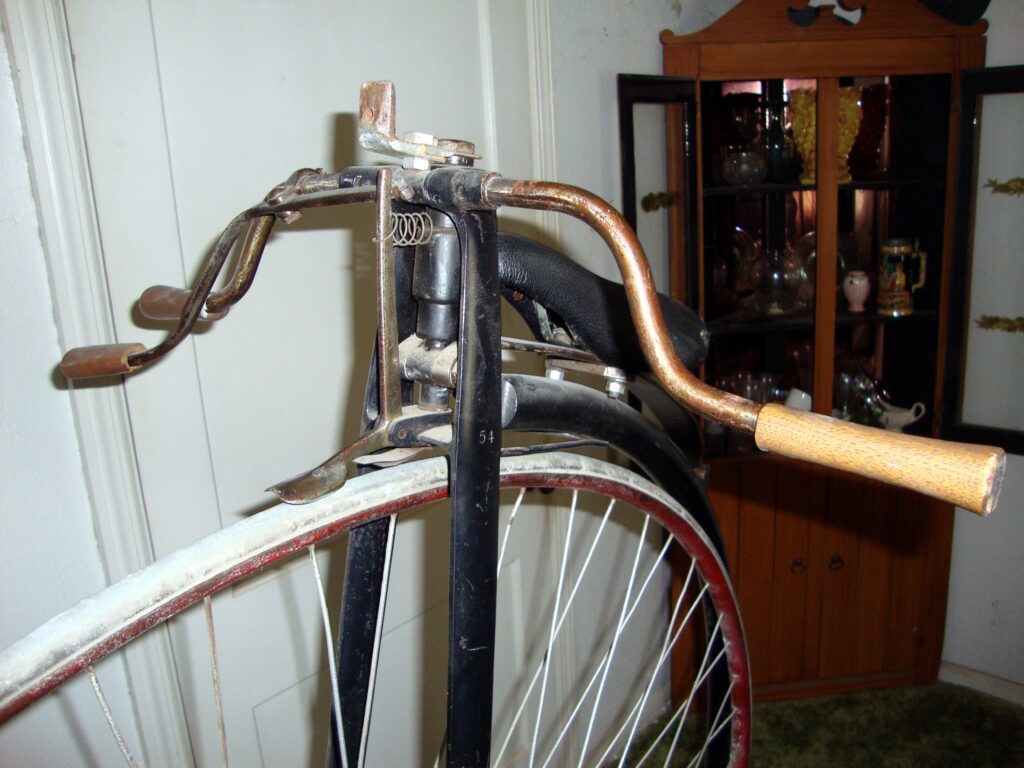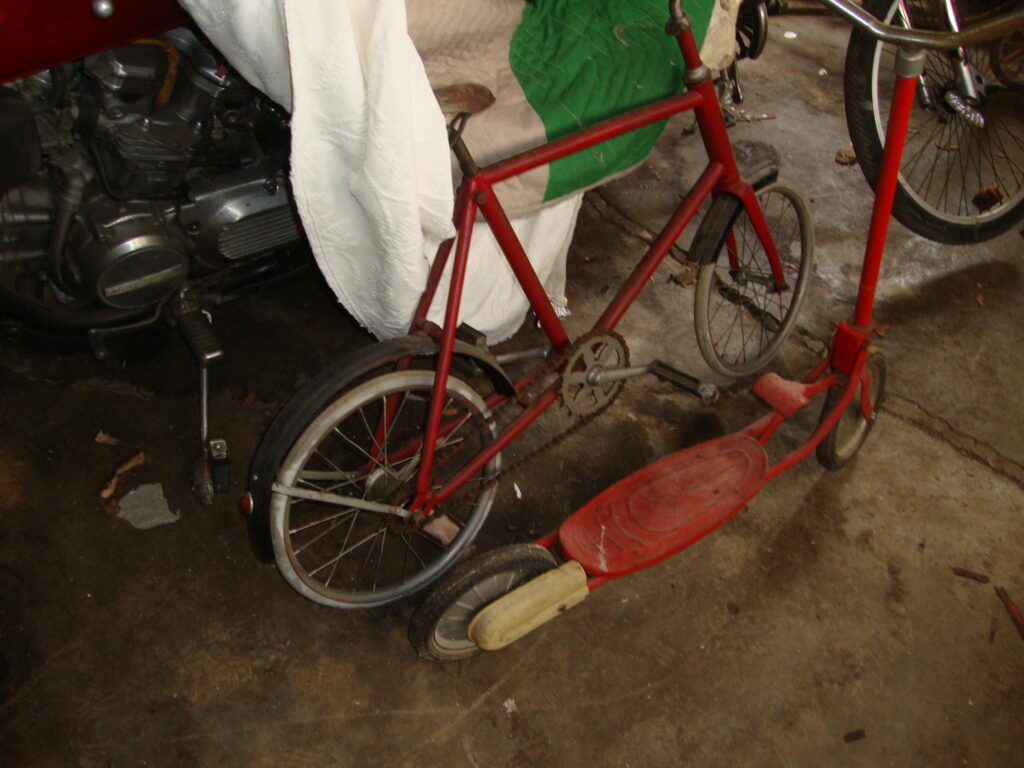 Hotels in area– Countryside Inn and Suites 100 Leininger St. Mt Orab Ohio 45154, 937-444-6666 and Poplar Creek Bed and Breakfast 3400 Macedonia Road Bethel, Ohio 45106, 513-284-3685
AUCTIONEER'S NOTE: Bill went to a lot of shows and was known as Washing Machine Bill. This will be a large 2 day auction. Lots of unusual collectable items. The list doesn't come close to describing all. Moved for buyer convenience from Taylor Mill, Ky to Georgetown Ohio. This will be a nice auction with a lot of variety, something for everyone.
Mike Brown & Associates LLC, Auctioneers
Mike Brown, Auctioneer (513) 532-9366
Agent with United Real Estate Home Connections
www.MikeBrownAuctioneer.com
also on www.auctionzip.com