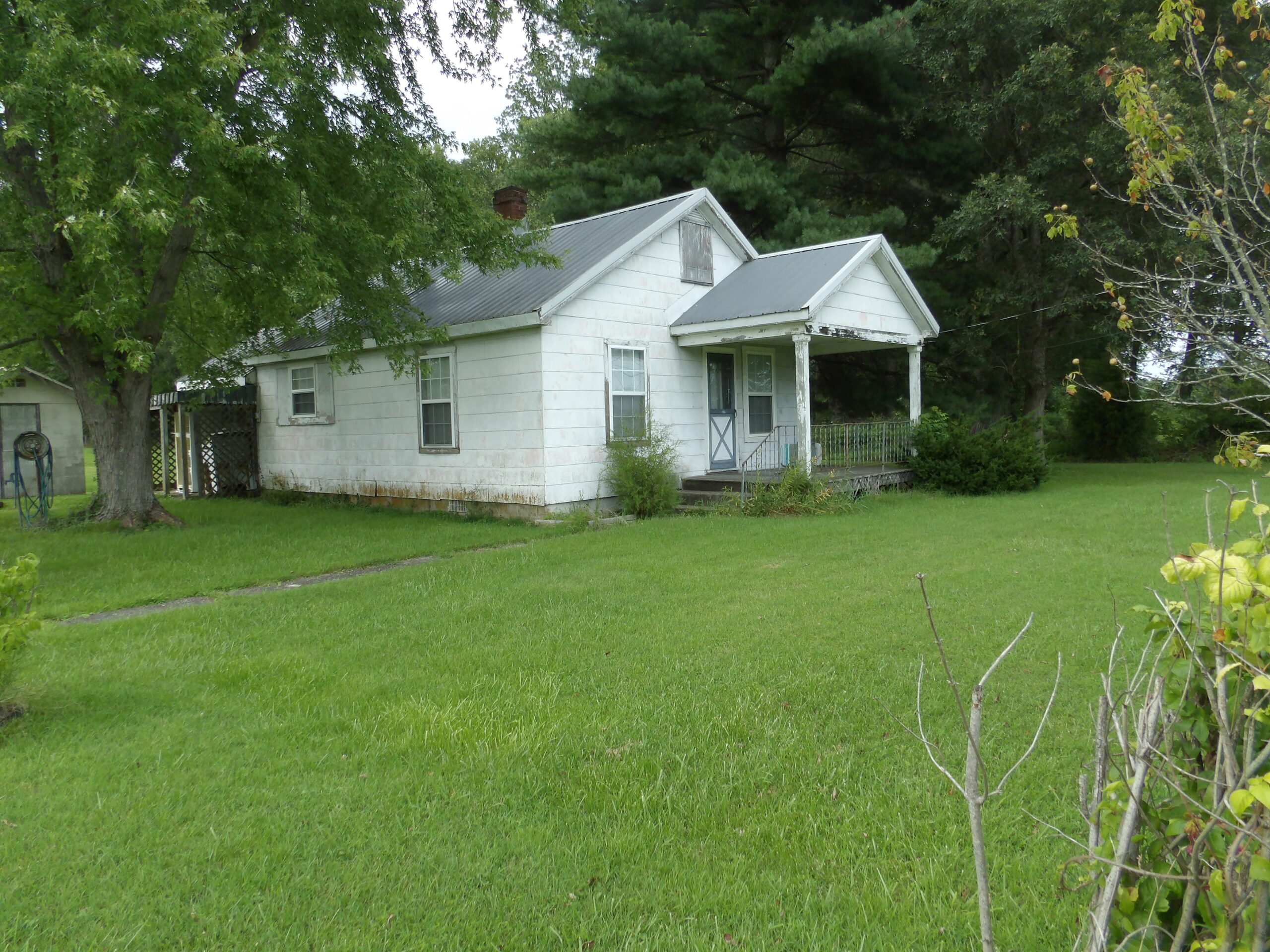 Real Estate Auction
6 PM Wednesday September 27, 2023
Pre-Approval letter is required for bidding on property.
Located: 10015 State Route 774 Hamersville, Ohio 45130
Use link to view farm video thru youtube.https://youtu.be/8kyQ1J6_Fkw
TRACT I: 139.595 acres with 126+- tillable acres. Frontage on 3 roads: ST RT 774, Love Day Road and Leonard Road. Some woods
TRACT II: .90 acre 1 bedroom house with 1 bath. hardwood floors, metal roof, cistern, city water, above ground cellar, outbuilding, garage. Home is in "as is" condition, in need to repair/updates.
TRACT III: .574 acre of land with right of way to ST RT 774 and old barn
All properties are offered in "as is" condition w/good warranty deeds and marketable surveys. Offered with tenant's rights to harvest present crop.
DISCLAIMER: All information contained herein is believed to be accurate but not warranted. No warranties expressed or implied, subject to all easements, restrictions, zoning, covenants and other matters of record. All measurements are approximate and not guaranteed. Any home built prior to 1978, falls under the Lead Base Paint Law. Any/all inspections will be at Potential Buyer's Expense.
REAL ESTATE TERMS: 2% Buyer's Premium. Come prepared with pre-arranged financing. Property sells "AS IS" with no contingencies or inspections. Bidders shall rely on their own inspection and not upon any description of the Auctioneer, owner or agents. Auctioneer and Real Estate Company are working for the seller only. Property sells with Owner Confirmation. All decisions of the auctioneer are final. United Real Estate Home Connections Purchase Contract will be written immediately following the final bid.
DEPOSIT required day of the auction for property purchased: 10% of final sold price down day of auction (NON-REFUNDABLE), to be deposited in escrow account of Mike Brown & Associates, LLC. Closing for property will be on or before November 11, 2023. Possession according to the purchase contract. If Buyer fails to close per terms of contract, the deposit is NON-REFUNDABLE. Seller will furnish a good deed at closing at Title Company. Any other terms and conditions will be announced day of auction and will take precedence over printed material. Taxes
pro-rated to day of closing.
Announcements made auction day take precedence over any previous notification. Not responsible for accidents or loss of property. ID required register for buyer's number.
1% CO-OP to licensed Real Estate agent registering successful Buyer on Auction Company form and form received by auction company no later than 48 hours prior to Auction (Absolutely no later than 6 PM September 25, 2023 to qualify for co-op with no exceptions. Submit your forms early to secure your buyer information.
Email to [email protected]. Call Mike for confirmation of email.
Auctioneer Note: Owner selling due to health reasons
Owners: Gene and Frieda Figgins
Mike Brown & Associates LLC, Auctioneers
Mike Brown, Auctioneer/Real Estate Agent (513) 532-9366
www.MikeBrownAuctioneer.com
also on www.auctionzip.com
Agent with United Real Estate Home Connections