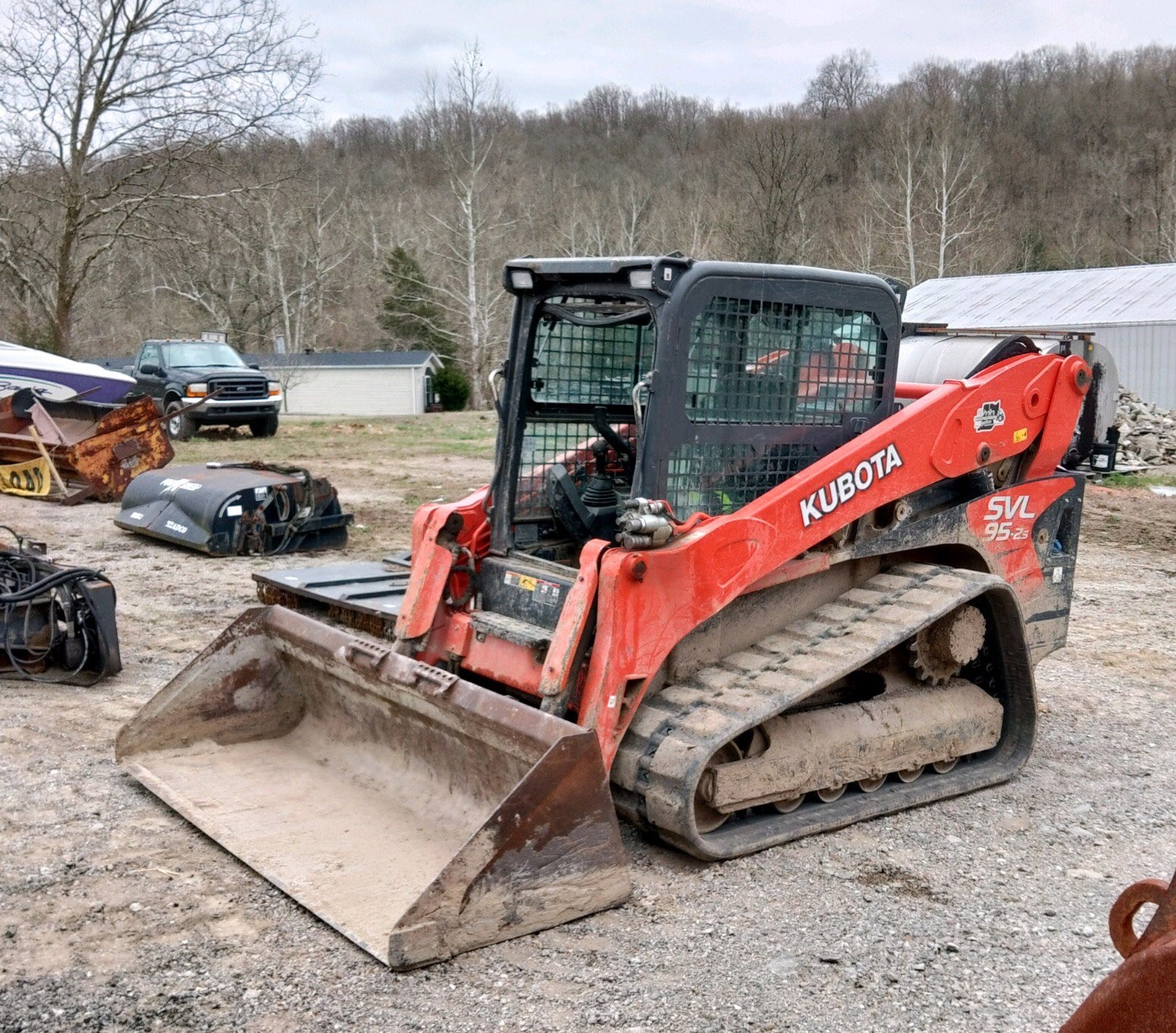 Paving/Construction and Equipment Auction
10 AM SATURDAY May 21, 2022
Preview Saturday May 7, 2022 10AM to 12 NOON
Located: 1751 Big Indian Road Moscow, Ohio. Watch for Signs.
BOAT
2001 Baja 272 boat 502MAG 27′
TRUCKS
2015 Dodge 3500 crew cab diesel dually auto, 1987 Ford L8000 dump truck, 1980 Ford 800 cab over, 1989 Kenworth tandem axle dump truck 17′, 1989 Ford L8000 quad axle dump truck T800 3176 motor, 1995 Kenworth dump truck F12 CAT 14′ bed roll tarp, 1989 Kenworth distributor Cat Motor, 2100 gal tank, 1980 GMC distributor Bridadeer tandem 2300 gal Bearcat tank, Ford L8000 tandem axle dump truck 12′ bed roll tarp, 1984 Ford L8000 dump truck, 1990 Kenworth road tractor L10 Cummins
TRAILERS
(2) PJ 14k tilt top 20′ 4′ dove trailer, international equipment tandem trailer, PJ single axle trailer, Tilt top air brake trailer, Gatormade EQ tandem dual 20′ 4′ dove gooseneck trailer, PJ tilt top 20′ equipment trailer, 20 ton 20′ 4′ dove equipment trailer, CarryOn single axle trailer, one ton roller trailer.
CONSTRUCTION
Case 850HWT dozier #4460296584, Hitachi EX 160LC trac hoe, Kubota SVL 95-2S skid steer, 590 Case Super L 4×4 backhoe 7145 hrs #JAB079168, Allatt grader, Stow one ton roller, 20 ton euipment trailer, skid steer bush hog attachment, skid steer planer grinder attachment, (2) skid steer broom attachment (Power Sweep, Case), Nortray bucket, WB bucket, CAT#206 Bucket, Backhoe bucket, John Deere generator, (2) 250 gallon fuel tank, pickup truck tool box
PAVING
Aluminum tanker trailer, 2 insulated tanker trailers, Gehl paver 1648 Plus Power Box, 10 ft birch spreader box, Ferguson rubber tire roller, Cimeline crack machine, 9 ft birch spreader, Bomag BW120 2.5 ton roller, Ferguson rubber tire roller (parts), 10 ft buckeye spreader, Cleveland paver/spare parts, Huber 10 ton roller, long handled compactor, Ferguson rubber tire roller, Hamm HD12 roller, power pack bermer, compactor
AUCTION TERMS: 10% BUYERS PREMUM TO BE ADDED TO THE FINAL BID.
All sold "as is, where is" with no guarantees. Payment made on auction day with cash or good check with proper I.D. Announcements made auction day take precedence over any previous notification. Not responsible for accidents or loss of property. ID required register for buyer's number.
AUCTIONEER'S NOTE: This is the former Wm Light Paving Co. You have 7 DAYS to remove your purchases from auction site.
Owners: Sherry Light, Steve Light
Formerly known as the Wm Light Paving Co
Mike Brown & Associates LLC, Auctioneers
Mike Brown, Auctioneer (513) 532-9366
Agent with United Real Estate Home Connections
also on www.auctionzip.com